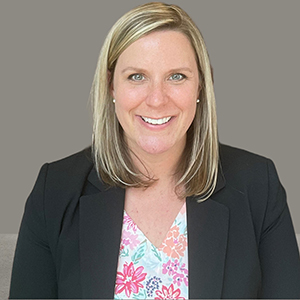 Ashley Polin
Chief of the Human Trafficking and Child Exploitation Unit at the Suffolk County District Attorney's Office
Ashley Polin is the Chief of the Human Trafficking and Child Exploitation Unit at the Suffolk County District Attorney's Office.  She is a passionate advocate for survivors of sexual assault, exploitation, and child abuse.
Ashley has worked as an Assistant District Attorney for 11 years, serving in both the Suffolk County and Norfolk County offices.  For nearly all her career as a prosecutor, she has focused on cases charging the sexual assault and exploitation of children and adults.
This work continues outside of the courtroom, where Ashley has been dedicated to preventing exploitation by educating youth about online safety.  She also trains other prosecutors in how to work with survivors of sexual violence.