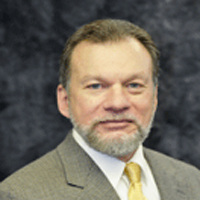 Donald Rebovich
PhD, Distinguished Professor of Criminal Justice; Utica College
Dr. Rebovich is the Executive Director of the Center for Identity Management & Information Protection (CIMIP). Prior to coming to Utica College, Dr. Rebovich served as Research Director for the National White Collar Crime Center (NW3C) & the American Prosecutors Research Institute of the National District Attorneys Association (NDAA). At NW3C he was responsible for directing the national analysis of Internet crime report data generated by the FBI's Internet Fraud Complaint Center, & directing the National Public Survey on White Collar Crime program. Dr. Rebovich served in the New Jersey Attorney General's Division of Criminal Justice for ten years.
Dr. Rebovich is co-author of Identity Fraud Trends and Patterns: Building a Data-Based Foundation for Proactive Enforcement, a national study of U.S. Secret Service identity theft cases covering a six-year period and co-author of the book Crimes Against the Environment. He is also the author of Dangerous Ground: The World of Hazardous Waste Crime and co-author of the book, Crimes Against the Environment. Dr. Rebovich is co-editor of a text entitled, The New Technology of Crime, Law & Social Control. His background includes research in identity crime characteristics, economic crime victimization, white collar crime prosecution, protected health information, human trafficking & multijurisdictional drug task force development. He was co-author of the U.S. Bureau of Justice Assistance research report entitled The New Face of Identity Theft: An Analysis of Federal Case Data for the Years 2008 through 2013 and also co-author of Public Opinion and Public Policy on White-Collar Crime in the 2016 Oxford Handbook of White-Collar Crime.
Dr. Rebovich received his B.S. in Criminal Justice from The College of New Jersey and received his M.A. and Ph.D. from Rutgers University.