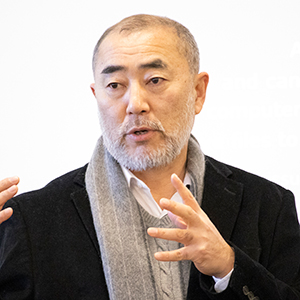 Kyungseok Choo
Associate Dean of the School of Social Science, Communication and Humanities and Professor and the Director of Homeland Security Graduate Programs, Endicott College
K.C. (Kyungseok) Choo, Ph.D., is Associate Dean of the School of Social Science, Communication and Humanities and Professor and the Director of Homeland Security Graduate Programs at Endicott College. 
He is co-leading two U.S. Department of Justice Grants: 1) Computer Forensics and Digital Evidence Development Program and 2) the Internet Crimes Against Children (ICAC) Training Development Program. In addition, he has more than $12 million in external research grant experience, from which he has directly managed about a $4 million budget, including the current DOJ grants. 
Before Endicott College, he was a Professor of the Criminal Justice Program and Director of the Financial Crime Management and Compliance Program at Utica University.