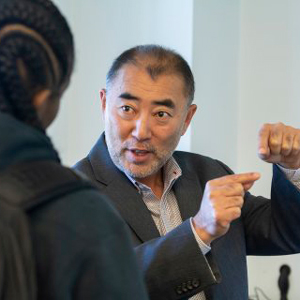 Kyungseok Choo
Professor of Criminal Justice & Economic Crime, Utica University
Kyungseok Choo, Ph.D. is Associate Professor of Criminal Justice and Economic Crime and has served as a past Director of the Financial Crime and Compliance Management program.
As a Senior Research Associate at the WestEd Justice and Prevention Research Center, he is currently leading a federal project to develop and test Juvenile Drug Court Guidelines funded by the Office of Juvenile Justice and Delinquency Prevention (OJJDP). He has also involved in numerous federal/state/foreign government funded projects: 1) a National Institute of Justice funded study for a school safety intelligence fusion center in Miami-Dale, 2) Department of Education's Louisiana Safe and Successful Schools Initiative, 3) a Bureau of Justice Assistance (BJA) funded research on Sex Offender Authentication, 4) a Korean Institute of Criminology funded transnational human trafficking study, 5) the Massachusetts Shannon Community Safety Initiative, and 6) a BJA-funded research on Identity Fraud Trends and Patterns.
Professor Choo is responsible for obtaining and administrating a grant for more than $214,000 from the Department of Justice Bureau of Justice Assistance to develop an educational opportunities program in cybersecurity at Utica College.
Utica College is splitting the two-year, $450,000 grant with a research team from Boston University. UC's portion is being administered by Professor Choo who will lead work to develop effective cybercrime investigation training, test the best practice reflecting the needs of all levels of law enforcement, and establish a training guideline in computer forensics and digital evidence.