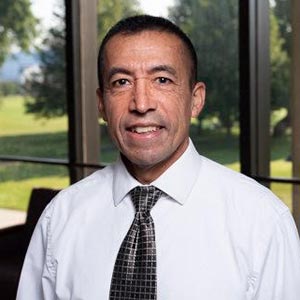 Ish Morales
Assistant Professor, Boston University, White Hat Competition Director
Dr. Morales has taught cybersecurity undergraduate and graduate course for the past 11 years while also being involved in software engineering, cybersecurity research, and cloud computing. He has over 23 years of experience in technology with roles in software engineering, cybersecurity research, information assurance, and cybersecurity education. The domain areas that he has been involved in include cloud computing, Internet of Things, data science, geo-spatial information systems, legal/news and business, automotive industrial engineering, DoD logistics, and DoD cybersecurity research and development.
Some of the agencies that he has assisted in developing cutting edge solutions include the U.S. Air Force National Air and Space Intelligence Center, the NSA, the U.S. Army Intelligence Command, the Air Force Research Lab, the Department of Interior, and the Federal Communications Commission.
Dr. Morales received a PhD in Data Science from National University in September of 2022 and His hobbies include coaching and playing soccer, and long distance running.