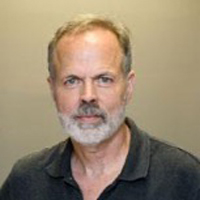 R. R. Brooks
Professor of ECE, Clemson University; CTO, Danaides NGO
R.R. Brooks is Professor of ECE at Clemson University and CTO of Danaides NGO. He is part of the Africtivistes NGO. He received a PhD in Computer Science from Louisiana State University and a B.A. in Mathematical Sciences from Johns Hopkins University. Dr. Brooks also studied Operations Research at the Conservatoire National des arts et Metiers in Paris, France. He is fluent in German and French.
His research has been sponsored by US DoD, NIST, Dept. of State, NSF, and BMW. His security research works to advance freedom of expression. He is a senior member of the IEEE. He wrote the books Disruptive Security Technologies with Mobile Code and Peer-to-Peer Networks and Introduction to Computer and Network Security: Navigating Shades of Gray and co-wrote Multi-Sensor Fusion. He co-edited both versions of Distributed Sensor Networks (with S. S. Iyengar).
Dr. Brooks' research funded by the US Department of State developed secure communications tools being used by activists and journalists avoiding repression by authoritarian regimes. He created tools for both exploiting and foiling side-channel attacks. His team has performed professional penetration testing for clients. Dr. Brooks was PI of the Reactive Sensor Networks Project sponsored by the DARPA ITO Sensor Information Technology initiative, which explored collaborative signal processing to aggregate information moving through the network, and the use of mobile code for coordination among intelligent sensor nodes. Dr. Brooks was co-PI of a DARPA IXO JFACC program that used distributed discrete event controllers for air combat C2 planning. He coordinated a DARPA MURI program that uses cooperating automata in a cellular space to coordinate sensor network planning and execution. Dr. Brooks was PI of an ONR URI on cybersecurity issues relating to mobile code and the construction of secure information infrastructures. Dr. Brooks' research on computer and network security has been sponsored by ONR, DARPA, ARO, AFOSR, NIST, US Department of State, NSF, the US Department of State and BMW Manufacturing Corporation.