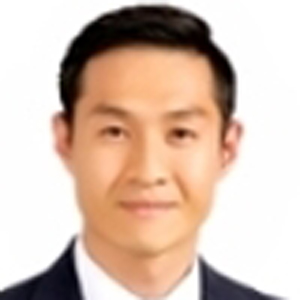 Sinchul Back
Assistant Professor, University of Scranton
Dr. Back is an Assistant Professor at the University of Scranton. He earned his Ph.D. in International Crime and Justice from Florida International University. He received his M.S. in Criminal Justice from Bridgewater State University, and a B.S. in Leadership and minor in Political Science from Northeastern University. Dr. Back is the Director of Cybercrime & Cybersecurity Studies for the University of Scranton's Center for the Analysis and Prevention of Crime (CAPoC). He is also a researcher at Boston University's Center for Cybercrime Investigation & Cybersecurity (CIC). In addition, he is the Editor of the International Journal of Cybersecurity Intelligence & Cybercrime (IJCIC); he is affiliated with Cybernomics, and the International Journal of Terrorism & National Security.
Courses taught by Dr. Back include Cybercrime, Introduction to Homeland Security, Introduction to Criminal Justice, Cyber Intelligence, and Digital Forensics Investigation. Dr. Back's research interests include AI, cybercriminal profiling, cybersecurity, digital forensics investigation, homeland security, and counter-terrorism. His articles have appeared in journals such as American Journal of Criminal Justice, International Journal of Cybersecurity Intelligence & Cybercrime, Journal of Digital Forensic, IEEE, and Prison Journal. Dr. Back has presented his research at numerous conferences on a national and international level such as the American Society of Criminology, Academy of Criminal Justice Science, European Society of Criminology, IEEE European Symposium on Security and Privacy Workshops, and INTERPOL conference.
Dr. Back was invited as a special judge at the first White Hat Hackers Conference in Bogota, Colombia, and invited as a special lecturer for the Singapore National Police. Also, he was invited to the FBI Cyber Threat Intelligence forum, USA. He is a retired Marine captain who served as an instructor in counter-terrorism tactics and counter-intelligence operations in the Republic of Korea Marine Corps. In addition, he served as legislative aide for the South Korea Senate and Massachusetts State House.