Past Competitions
2021 Cybercrime Investigation Competition
Winning Team


Team Hungary / Fifty Shades of Grey Hat
The U.S. Department of Justice's Bureau of Justice Assistance (BJA) awarded Boston University Metropolitan College's Cybercrime Investigation & Cybersecurity program a federal grant to support the project titled "Student Computer Forensics and Digital Evidence Educational Opportunities Program" for enhancing current capacities of law enforcement agencies in the areas of computer forensics and digital evidence, in turn leading to improved cybercrime investigations and successful prosecutions, ultimately resulting in reduced cybercrime investigation.
With much consideration to the ongoing pandemic, the 2021 competition was held virtually as a team competition. For this competition, college student/practitioner teams engaged in cybercrime investigation-focused activities centered on digital forensics.
The goal of the competition was to develop an effective cybercrime investigation training, test the best practices reflecting the needs of all levels of law enforcement, and establish training guidelines in computer forensics and digital evidence.
Awards
Winning Team: $1,000 prize
In addition to the winning prize, each member of the winning team was awarded a $1,000 scholarship (a total sum of $3,000 per team) applied to the tuition of BU MET's Cybercrime Investigation & Cybersecurity Graduate Certificate.
Key Dates
February 2021: Competition Registration Opens
March 2021: Competition Registration Closes & Selection of Participants
May 2021: Access to Competition Platform
June 1, 2021: Competition Day
June 2, 2021: Presentation via Mock Trial (Top Three Teams)
2021 Student Paper Competition
The Cybercrime Investigation & Cybersecurity Paper Awards were presented to the top three teams (students and a faculty coach) who authored original, unpublished papers for presentations at the 2021 International White Hat Conference.
Winners of the Student Paper Competition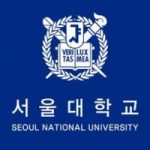 Jeeseon Hwang, Seoul University, South Korea
First Place Winner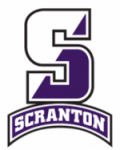 Sydney L. Gero, University of Scranton, USA
Second Place Winner
Nayong Ko, Kyonggi University, South Korea
Third Place Winner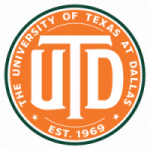 Yeonjae Park, University of Texas at Dallas, USA
Third Place Winner
---
Awards
First Place Winner: $500 prize
Second Place Winner: $300 prize
Third Place Winner (two teams): $200 prize
The winning papers will be considered for publication in the International Journal of Cybercrime Investigation & Cybersecurity's (IJCIC) special issue in 2021. Winners must present their findings at the 2021 International White Hat Conference to be awarded.