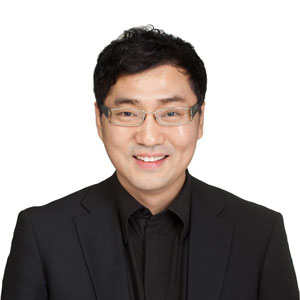 Kyung-shick Choi
Founder of the White Hat Conference; Director of Cybercrime Investigation & Cybersecurity Programs, Boston University Metropolitan College
Boston University Professor of Practice
Director, Cybercrime and Cybersecurity
Dr. Choi designed and oversees Metropolitan College's programs in Cybercrime Investigation & Cybersecurity, offered jointly by the Department of Applied Social Sciences and Department of Computer Science. These programs comprise a graduate certificate and an MS in Criminal Justice degree concentration.
Choi has an established track record in designing and delivering law enforcement training programs in cybercrime investigation, including computer forensics and child exploitation investigation. He facilitated the Korean Institute of Criminology global cybercrime project, Virtual Forum Against Cybercrime (VFAC), in cooperation with the United Nations, and also served as an instructor and consultant. He has been invited to deliver lectures at the INTERPOL and the AMERIPOL summits and has also testified as a cybercrime expert in support of a cybersecurity bill (No. H2814) for the Massachusetts Statehouse.
Choi is founding editor and editor-in-chief of the International Journal of Cybercrime and Cybersecurity Intelligence. He also conducts his own academic research, focusing on the intersection of human behavior and technology, and how criminal justice organizations can respond effectively to the challenges of cybercrime. In 2008, he proposed the Cyber-Routine Activities Theory (Cyber-RAT), which has become a predominant theory of computer-crime victimization. Choi's work has appeared in numerous peer-reviewed journals, and his books include Risk Factors in Computer Crime (2010), Cybercriminology and Digital Investigation (2015), Cibercriminología: Guía para la Investigación del Cibercrimen y Mejores Prácticas en Securidad Digital [Cybercriminology: Guide for Cybercrime Investigation and Best Practices in Digital Security] (2017), and The Foundations of Statistics in Criminology and Criminal Justice (2020). Choi is currently working on federally funded cybercrime- and cybersecurity-related projects with the National Institute of Justice (NIJ), the Office of Juvenile Justice and Delinquency Prevention (OJJDP), and the Bureau of Justice Assistance (BJA).