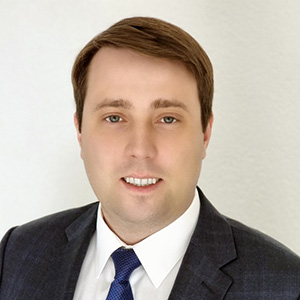 Ilia Kolochenko
Founder, CEO, and Chief Architect, ImmuniWeb
Dr. Ilia Kolochenko is a Swiss cybersecurity and cyber law expert. He has over 15 years of practice in penetration testing and digital forensics. Today, Dr. Kolochenko is a CEO & Chief Architect of ImmuniWeb SA, a global application security company serving over 1,000 enterprise customers from 50 countries.
Dr. Ilia Kolochenko holds a Bachelor of Computer Science and Mathematics degree from Webster University, a Master of Legal Studies degree from Washington University in St. Louis School of Law, a Master of Science in Criminal Justice (Cybersecurity & Cybercrime Investigation) degree from Boston University, an LLM (Master of Laws) in Information Technology from University of Edinburgh Law School, and a PhD in Computer Science from Capitol Technology University where he is currently an Adjunct Professor of Cybersecurity Practice & Cyber Law.
Dr. Ilia Kolochenko is also a Member of Europol Data Protection Experts Network (EDEN) and INTERPOL Digital Forensics Expert Group (DFEG), a Member of GIAC Advisory Board and SANS CISO Network, a Committee Member at Boston University MET CIC (Cybercrime Investigation & Cybersecurity) Center, Appeals Board Member and CIPP exam item writer at the International Association of Privacy Professionals (IAPP). He authored over 50 articles on application security and cybercrime investigation for leading cybersecurity magazines, including CSO Online, Dark Reading and SC Media, as well as Forbes. Dr. Kolochenko is a Certified Information Privacy Professional (CIPP/US, CIPP/Europe, CIPP/Asia and CIPP/Canada) by the IAPP and is a holder of multiple GIAC cybersecurity certifications (GDAT, GCPN, GPCS, GCSA, GCTI, GMOB and GLEG).